The largest dance festival
in the central part of japan
Nippon Domannaka Festival
Ticket information for special seats
About 210 dance teams perform original pieces night and day in Nagoya in the center of Japan. Special seats offer you a great view of the powerful performances and cultural charms from various regions of Japan.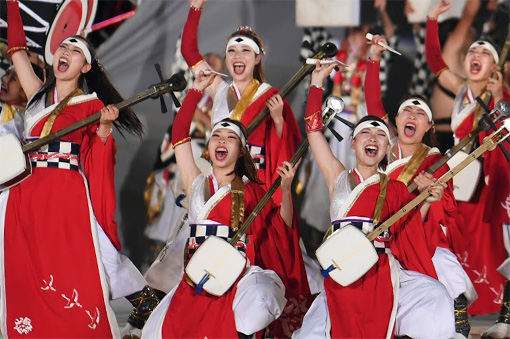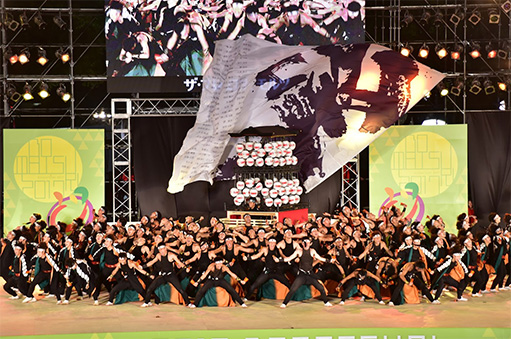 Venue
Hisaya Odori Koen Park Main Stage in Hisaya Odori Koen Park, Sakae, Naka-ku, Nagoya
Ticket information for special seats
Date
Viewing block
(approximate times)
Admission (per ticket)
Seat
Thursday, August 23
A (18:00 – 21:00)
Campus Battle
500 yen
(reserved seats only)
Friday, August 24
B (17:00 – 21:00)
Festival eve
2000 yen
(reserved seats only)
Saturday, August 25
C (08:50 – 12:00)
500 yen
D (12:00 – 14:00)
1000 yen
E (14:00 – 16:00)
1000 yen
F (16:00 – 18:30)
1000 yen
G (19:00 – 21:00)
3000 yen
(reserved seats only)
Sunday, August 26
H (08:50 – 11:00)
500 yen
I (11:00 – 13:00)
1000 yen
J (13:00 – 15:00)
1000 yen
K (15:00 – 17:00)
1000 yen
L (17:15 – 18:30)
Semifinal contest
2000 yen
(reserved seats only)
M (19:00 – 21:00)
Final contest
4000 yen
(reserved seats only)
Notice
Although the schedule of participating teams may change, admission is not refundable.
Children under age 2 are free of charge if they sit on an adult's lap. However, if they need their own seat they will be charged.
The festival will not be postponed because of rainy weather. Note also that umbrellas are not allowed as they may block the view of other people in the audience. Viewers are advised to bring rainwear.
Seating changes are done by viewing block, not time.
Seating changes are done when the performances of all the groups in the viewing block are finished. Therefore, the starting time printed on the ticket may differ from the actual starting time.
Pets are not allowed.
Taking photographs using tripods and other equipment is not allowed.
Smoking is not allowed.
Standing in the aisles or on seats is not allowed.
Admission is not refundable.